What are the basic water treatment equipment in a water plant?
Views:74 Author:utechmachine Publish Time: 2018-12-25 Origin:Site
The treatment of water is usually done in a water treatment plant and this involve the use of several equipment. The basic water treatment equipment would be discussed in this content so as to keep the reader informed about their role in the treatment of water. The basic equipment includes the following: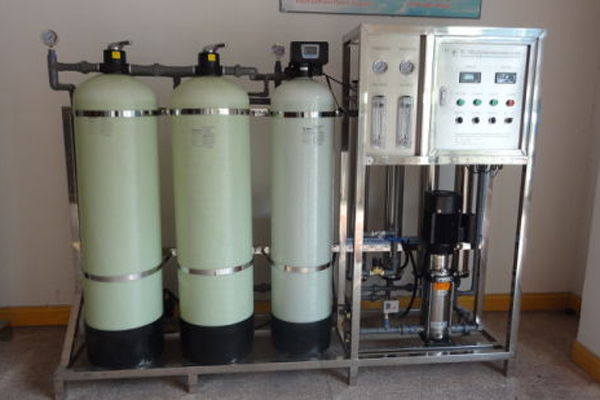 Ultrafiltration systems
This is a pressure-driven process which make use of a membrane to remove emulsified oils, emulsions, metal hydroxide, dispersed material, suspended solids and other large molecular weight materials from wastewater, coolant as well as other solutions. This system helps in the clarification of solutions containing bacteria, suspended solids as well as high concentration of macromolecules such as oil and water.
Ultrafiltration system are designed to reduce oily water volumes by as much as 98 percent without the use of chemical additives. These systems are also capable of removing small fines in deburring and tumbling operations which allows the water and soap solutions to be recycled and reused. Because of the benefit of ultrafiltration systems, it is becoming widely accepted in the treatment of water.
Vacuum evaporation and distillation
Evaporation is a natural phenomenon and a clean separation technology which is used in water treatment plants. This equipment removes the water from the contaminants rather than filtering the contaminants from the water, this is why it is distinct from other equipment.
There is no other technology which can attain such high-water recovery as well as concentration rates as vacuum evaporators which accelerate the natural evaporation process so as to treat and distil industrial water. They are also capable of achieving residual total solids concentration which is more than 85%.
The major kinds of vacuum evaporators include:
Heat pumps: Flexible and versatile with low electrical energy consumption and superior reliability.

Hot water/cold water: This reduce the operating costs by using existing excess hot water as well as cooling water.

Mechanical vapor recompression: Engineered for the treatment of large wastewater flow rates with low boiling temperatures for reduced energy consumption.
Reverse osmosis systems
Reverse osmosis technology removes dissolved solids and impurities from water by using a semipermeable membrane, which allows the passage of water but leaves most of the dissolved solids and other contaminants behind. The reverse osmosis membrane requires a greater osmotic pressure as well as high-pressure water to achieve the desired result. The water which passes through the membrane is called the permeate while the dissolved salt which is rejected by the reverse osmosis membrane are called the concentrate.
A well designed and operated reverse osmosis system can remove up to 99.5 percent of incoming dissolved salt, impurities and all colloidal and suspended matter during the treatment of water. Typically for industrial, metalworking and surface treatment applications, reverse osmosis is the final process after UF or the chemical treatment of water.
Paper bed filters
These kinds of filters work by gravity and make use of disposable paper media to produce a positive barrier which removes solids from all free-flowing industrial process liquids. Paper bed filters are suitable for applications which involve minimum removal of ferrous and nonferrous metals as well as organic and inorganic contaminants such as glass, plastic and rubber. Paper bed filters can extend the coolant and tool life by an average of 27 percent in addition to increasing surface finish quality.