How to Establish Juice Filling Machine Project
Views:3 Author:Site Editor Publish Time: 2018-11-30 Origin:Site
There is always a need to get our tasks done as early as possible and juice filling is one of these tasks. The juice filling machine industry has become a very popular industry recently. More people are rushing into this industry in other to make more money. Since juice belong to the group of beverages that is always being consumed by many people, establishing a juice filling machine may be the key you need in other to enter your goldmine. No one wants to spend hours filling a bottle with juice manually, even if manually filling is still acceptable for household juice filling, it can never be good enough when the juice is being filled for commercial purpose.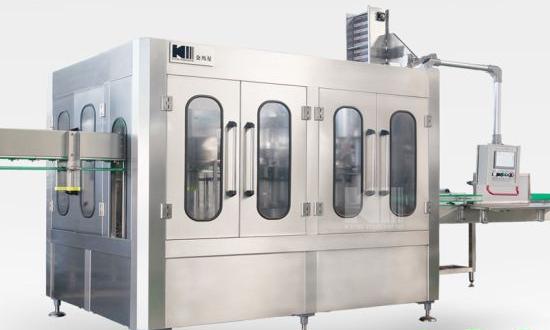 For the purpose of filing bottle with juice as quick as possible there has been development of juice filling machine which performs this task at a very fast speed and accurate precision. This post will focus mainly on the use of juice filling machine, the principle as well as the as a guide needed for establishing one.
In other to established a proper juice filling machine project, there are some factors you have to pay attention to.
The first factor is the issue of space:
Juice filling often require a large space, since its is made up of many components. You first need to set out a space where you think your machine can fully fit. Juice filling machine often comes in different sizes so, it is advisable you go for the one that will fit directly into your available space.
Another factor you need to consider is the source of energy:
All juice filling machines except those that works manually require energy. You need to connect a power source which many be in form of a battery, electricity, solar panel or you can make use of a power generator. So, you may have to rethink your plan of establishing a juice filling project if you do not have excess to energy.
Cost:
The cost of juice filling machine depends on so many factors, the size, the features, the number of bottles that can be filled at a time, the materials in which the machine is made from etc. all of these factors determine the cost of establishing a juice filling machine project. So, my advice to you is that you should consider your budget before you kickstart this project.
Selecting the right juice filling machine:
Another factor that can greatly impart the establishment of your juice filling machine project is selecting the right juice filling machine. There are several juice filling machines out there with different features. You need a proper understanding of these features before you can establish a juice filling machine project.
Before purchasing a juice filling machine, make sure you select the one with high capacity and optimum performance. Apart from this, you need to look out for the following features:
Automatic and manual operation

Safe, reliable, and unique design

Low cost operation.

Establishing a juice filling machine project will be much form if you follow the above tips.