Water Filling Machine and Cup Filling Machine from Utech Factory to Saudi Arabia
Views:734 Author:Zhangjiagang U Tech Machine Co., Ltd. Publish Time: 2018-01-09 Origin:Site
One of our customers from Saudi Arabia ordered 24-24-6 water filling machine and 10000CPH cup filling sealing machine not long ago.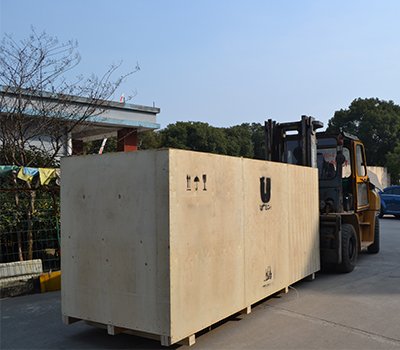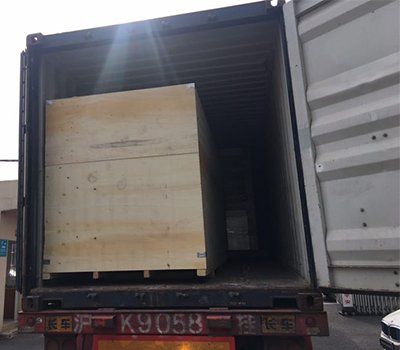 The 24-24-6 water filling machine, also called automatic bottle water washing filling capping machine, combines washing, filling and capping - three function in a body, and is widely used for plastic bottle mineral water and pure water. Filling way using the gravity or micro pressure filling, make the speed is faster and more stable, so with the same model our machine output is higher and more efficient. The machine adopts advanced Mitsubishi programmable controller (PLC) to control the machine to run automatically, interworking with inverter running more stable and reliable. the photoelectric sensor detect all part running state, with high degree of automation, easy operation.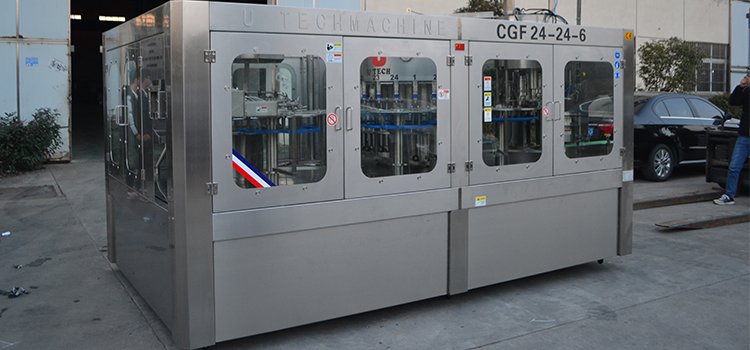 While automatic cup filling and sealing machine is newly developed from Utech Factory.
Main Features:
1. 304 SS Frame
2. 316 SS Filling Parts (Compliance with international sanitary regulations)
3. PLC Touch Sensitive Screen
4. High Accuracy Volumetric Filling
5. Special Non-Drip Flexible Filling System
6. Product Level Sensor
7. Electronic PID Temperature Control Unit
8. Speed Control Driver
9. Compliance with CE Standards
10. Chain Driven Linear System
Products of cup filling and sealing machine: Ayran (drinkable yoghurt), Yoghurt with/without fruit pieces, Water, Milk, Chocolate, Coffee, Coffee Cream, Cosmetics, Juice, Beverages, Cheese, Butter, Desserts, Honey, Jelly, Jam, Pudding, Marmalade, Margarine, Ketchup, Mayonnaise, Edible Oil, Salads and etc.
Utech is professional drinking water filling machine manufacturer with turkey projects. If you're interested in our products and want to get our water bottle filling machine price list, please feel free to contact us!