How to make water filling machine?
Views:1063 Author:Zhangjiagang U Tech Machine Co., Ltd. Publish Time: 2018-05-09 Origin:Site
Nowadays bottled water is necessary and very convenient in fast city life. Usually bottled drinking water, like well water, distilled water, mineral water, or spring water, is packaged in PET bottles or glass bottles with professional beverage filling machinery. Maybe some of us are curious about the water packaging equipment, so today we'd like to discuss how to make water filling machine.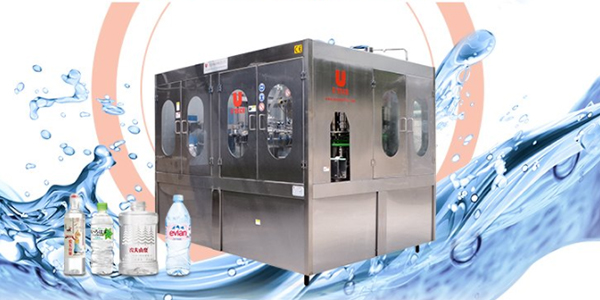 Inline Filling Systems offers a wide range of complete bottled water filling equipment with production ranges from entry level producing 600 containers per hour to systems pushing 9000 containers per hour depending on the bottle characteristics.
Directly below are video links showing the bottled water equipment we build including low cost completely manual filling systems, intermediate automatic filling systems, and high speed automatic filling systems.
The filling machine is the essential equipment for the manufacturing industry for promoting quality and efficiency of drinking water during the manufacturing process. They are usually employed for packaging food or beverage, but their use extends to the packaging of many other products as well.
Based on their degree of automation and the materials used, these fillers are classified differently. They could be categorized as automatic, semi-automatic and fully automatic machines. And they could also be pure water filling machine, mineral water filling machine, drinking water filling machine.
It is important to note that there are various types of fillers in the market when we talk about the working principles. Therefore we will only look at the working principles behind the filling of liquids, gases, and adhesives.
Utech has over 20 years experience of manufacturing water filling machinery and equipment. If you have any questions, please contact us or visit our factory.