How to Make Hot Juice Filling?
Views:692 Author:Zhangjiagang U Tech Machine Co.,Ltd. Publish Time: 2018-01-04 Origin:Site
Now there're more and more types of drinks - iced tea, sports drinks, mineral water, lemonade, fruit juices, etc. Beverage manufacturers should not only pay attention to drink trends, but also need looking for quality bottling plants. And do you know how hot juice filling machine works?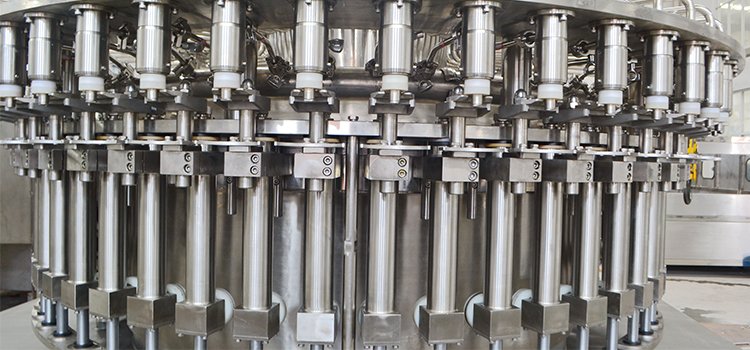 High-precision secondary hot filling
This type of hot juice bottling equipment is particularly suited for bottling fruit juices, which are often not processed using traditional PET bottling lines. It needs to ensure that sensitive pulp slurry will not be damaged during the filling process, while also ensuring low ingredient tolerances.
To solve this dilemma, Utech developed a production line with two high-precision filling machines. First, flesh with a small amount of juice first filling bottles, and secondly, then add the remaining juice.
The entire filling process involves the so-called hot filling, where the juice filling liquid is heated above 100 ° C and when the filling is cooled down to 83 ° C, a specially designed bottle can be prepared. In order to withstand the bottling temperature of 80 ℃ -90 ℃, the bottle needs stretch blow molding to make it have high thermal stability and crystallinity.
Heating can kill microorganisms to ensure juice quality.
Nitro hot filling
Another new method is nitro-hot filling bottles. Before the bottle is sealed, a dose of nitrogen is injected to increase the pressure on the bottle. This positive bottle pressure compensates for the contraction of the bottle after heat exchange and prevents any deformation of the bottle due to the vacuum. This also eliminates the need for panel design, which was originally designed to compensate for the vacuum pressure caused by hot-fill products.
In addition, this production process also allows the use of aluminum molds, greatly reducing the amount of air required by the equipment.