How energy drinks are made?
Views:704 Author:Zhangjiagang U Tech Machine Co., Ltd. Publish Time: 2018-04-08 Origin:Site
Nowadays functional drinks are becoming more and more popular. Many food & beverage manufacturers are developing their new brands with their energy drink machinery to meet consumers' needs. And according to a report by Grand View Research, Inc., the global energy drinks market is expected to reach USD 84.80 billion by 2025.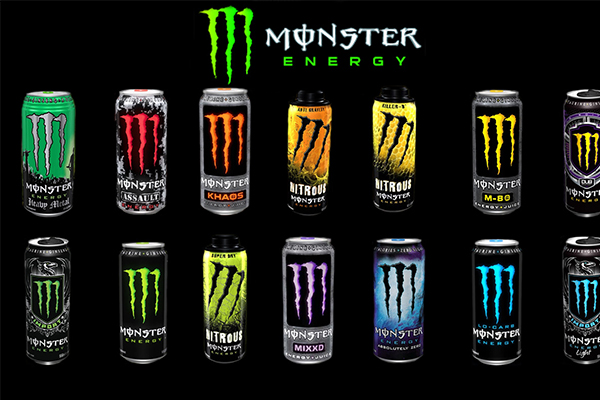 There are different types of energy drinks in the market, but all of them contain roughly the same ingredients -- water, flavoring, and electrolytes. Today let us introduce you how energy drinks are made.
1. Understand the benefits of different energy drinks.
At their core, all energy drinks rehydrate your body and provide it with essential minerals, vitamins, and electrolytes to function at its best. Some energy drinks are meant to wake you up, some replenish your body after exercise, and others help you get the most out of a workout. Knowing the parts of an energy drink will help you make the right one for you.
Electrolytes: Natural chemicals that help your muscles communicate and work correctly, they are found in salts and fresh fruit like bananas and strawberries.
Sugars: Humans need sugar to function, as sugars are the basic unit of energy that our muscles and cells need to survive. They are found almost everywhere, from honey and sugar to fruits and vegetables. Because they are simple, our bodies can use them for energy soon after being ingested.
Protein: Most of the human body's functions are done by proteins, from using our muscles to fighting infections. After a hard workout we need to replenish proteins to heal muscles and promote growth. In most energy drink, protein is found in yogurt, milk, or special protein powders.
2. Mix together the water, fruit juice, salt, and sweetener in a blender.
3. Add fruit and berries for vitamins and sugar. Fruits are a natural source of energy, vitamins, and minerals, and your body can process them rapidly for quick energy. While by no means exhaustive, the following fruits can help give your drink specific properties:
Watermelons, blueberries, and cherries have antioxidants that can relieve muscle soreness.
Bananas, kiwis, and peaches are high in potassium, an essential electrolyte.
Citrus fruits provide lots of vitamin C needed for cardiovascular and immune health, and will help wake you up.
4. Add in any supplements, like protein powder or caffeine. After you've created the base of your energy drink you can add supplements to get the most out of your drink. To make a thicker, more filling drink you can add yogurt and ice, for example.
Protein powder and wheat germ are great for helping build muscle after a tough work-out.
Chia seeds contain anti-oxidants, calcium, and omega-3's that may help boost energy levels and brain health.
Powdered caffeine, and Taurine though dangerous at high levels, are a legal way to give your drink an energy boost similar to Red Bull or Rockstar Energy Drinks. Be sure to check the recommended amount before adding.
U Tech Machine Co., Ltd. is a professional energy drink bottling machine manufacturer with well-equipped testing facilities and strong technical force. With a wide range, good quality, reasonable prices and stylish designs, our drink machinery are extensively used in beverage and other packing equipment.